The leader in local advertising.
Valpak's Blue Envelope is a convenient and cost-effective way for businesses to send out local advertising to current and potential consumers in Staten Island and Brooklyn.
Through demographic and purchase power insights, we target consumers with 33% more income than the U.S. average. Valpak households spend:
17% more on medical doctor visits

22% more on personal care at beauty salons

26% more on accounting professional services

23% more at full-service restaurants

19% more at retail furniture shops
13% more on automotive maintenance and repairs

28% more on entertainment event tickets

33% more on fitness and gym memberships

23% more on home improvement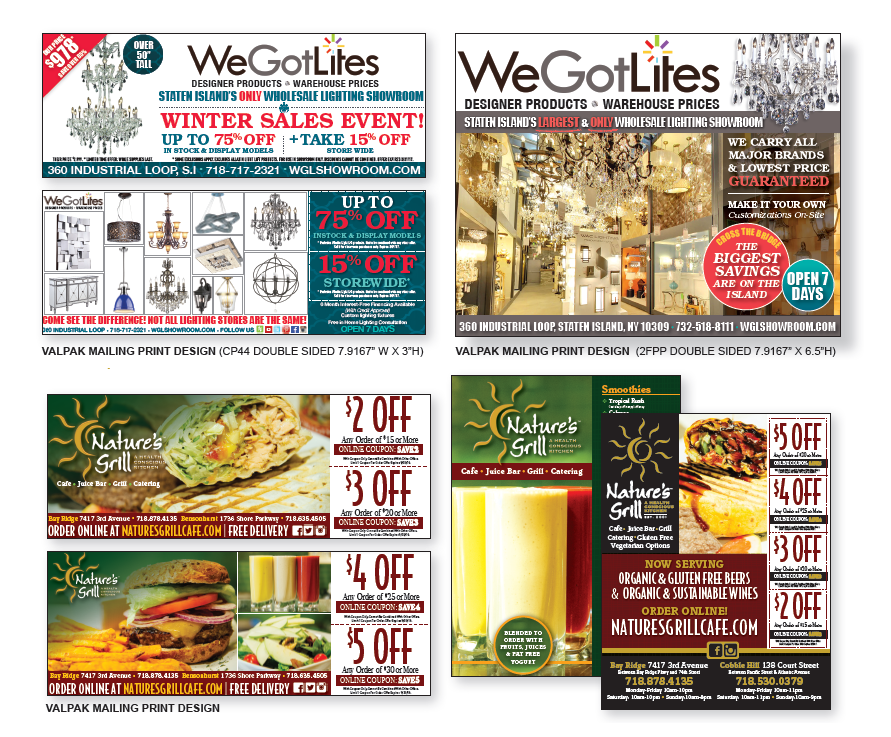 Select from different formats that fit your needs!
There's a lot more than you think in this Blue Envelope! Combining powerful data and great offers, Valpak helps business reach their best customers!
Valpak mails monthly -- View our Mailing Schedule to plan your campaigns.
Little Envelope - Powerful Results!